The 1860s were an extremely turbulent decade with numerous cultural, social, and political upheavals in Europe and America. It lasted from January 1, 1860, to December 31, 1869.
Involvement in Anne series
Edit
In the 1860s, Anne Shirley and most of her friends and schoolmates were born.
Anne Shirley was born in the Yellow House in Bolingbroke, Nova Scotia, to Walter and Bertha Shirley. After deaths of her parents, she was taken by Mrs. Thomas and lived with her family. In some point of her life, the family left Bolingbroke and moved to Marysville.
Gilbert Blythe was born and raised in Avonlea, Prince Edward Island. He befriended Moody Spurgeon MacPherson, Fred Wright and Charlie Sloane and began his studies at Avonlea School.
Diana Barry was born and raised at Orchard Slope in Avonlea.
Leslie and Kenneth West were born in Four Winds, Prince Edward Island.
Walter and Bertha Shirley attended Normal School in Nova Scotia, taught at Bolingbroke High School and fell in love with each other. They got married and settled down in the Yellow House where Bertha gave birth to their only child, Anne. Three months after daughter's birth, they caught a fever and died.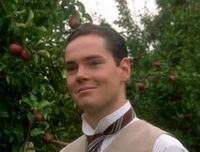 | Date | Event |
| --- | --- |
| September 1 | Bertha and Walter began second year of their teacherships at Bolingbroke High School. |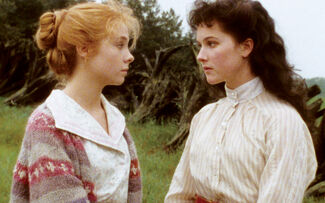 Community content is available under
CC-BY-SA
unless otherwise noted.